Make Money on YouTube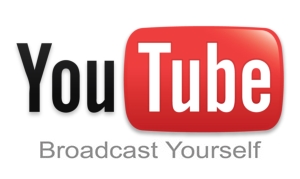 Did you know: YouTube is the second most visited website on the web? That leaves a plenty of potential to make money on YouTube, and if you're into making video and creating a little following – your own revolution if you like – then this little guide will walk you through how you can profit, in your spare time, from making YouTube videos. Pretty good, huh?
Essentially, there are two ideas here:
Vlogging – video blogging

Viral Video Channel
So starting with vlogging...
---
The Idea
Create your own Vlog (video blogging) business about an in-demand topic you know and love.
How You Make Money
You can sell targeted advertising and offer paid reviews and promotions to your audience (once you've established a following). YouTube for example offers a revenue share deal on their adverts via the YouTube Partner Program.
You could even create some premium training videos which help people solve a specific problem, and create a membership site or something similar and charge people to join, once you've built up a following.
What's involved?
• Researching something you know and love
• Creating and posting regular videos
• Replying to comments and creating a conversation
• Encouraging people to share your video
Words of Wisdom
Simply because it gets so many eyeballs each and everyday (YouTube is the second-most visited site on the web after Google, and even some days its number #1!) I recommend vlogging on YouTube.
The great news is YouTube is free, and they can give you money for free, although you'll need to apply to their partner program. Create a few awesome videos first, work on getting views and subscribers, maybe a few conversations going on in the comments section and then apply. The reason why? YouTube will review your account before you get approved.
But becoming a YouTube Partner isn't the be-all and end-all. In fact, I would recommend that you DON'T just make money from your videos by taking a slice of ad revenue. The parable of the lemonade stand explains why quite well (Google Adsense is the example in the story, which is similar to the YouTube partner program but for general websites).
Refer people to other products, create your own products and provide coaching or other services where you can get people paying larger amounts of money than the few cents per click you'll get with the YouTube partner program. Sure, those clicks will add up… but you could be making so much more!
Great Articles about Vlogging on YouTube
--> The Complete Guide to Video Blogging on Mashable
--> Quickstart Guide to Get "Vlogging" in 2010 on Snap Web Marketing
--> Vlogging 101 on Balkhis
--> How To Be A Vlogging Superstar on SITS Girls
--> 50 YouTube Tips and Tricks on Chris Pirillo
Simply because vlogging derives from blogging, I strongly recommend following some of the best bloggers in the industry. Take a look at ProBlogger subscribe to the blog (for free) and perhaps think of joining the paid community on there once you've gotten to know Darren Rowse on there. Great guy, great blog.
---
You don't have to be vlogging to make money with online videos. Remember, the best YouTube channels have regular views from a repeat audience, so you just need to give people awesome videos to keep coming back and watch AND give them something to do which benefits you monetarily (buy my DVD) or otherwise (share this video).
A regular posting of funny videos, kinda like a TV series, can make you grow an audience and make money. Get together with some friends and shoot a film once or twice a week. Make it entertaining so people will share it.
That said, a piece of advice here suggests that if people see something and "like" it, then they won't want to hang around for the next video. Give them plenty of stuff to watch – THEN bait them with the promise for more gold in the future. You've got them addicted… now they want more!
Often, with videos of this type, you won't make that much money for each viewer. Say, one-in-a-hundred people click on a YouTube partner ad of which you get half of 50 cents… so you need to go for volume! If your video is supposed to be funny, it needs to be hilarious. I mean, if people are supposed to be sharing it, they need to be in tears of laughter. :D And here's some tips on getting your video to go viral.
Some of the best known viral videos...
Gap Yah
These guys use YouTube to show off some of their videos. Interested viewers and fans can go and see their live events (which is where the money is made)
Achmed the Dead Terrorist [RUDE]
Jeff Dunham is an American ventriloquist and stand-up comedian. From the videos on YouTube (which have hundreds of millions of views) he directs fans to his website and online store where people can buy the full DVDs and other 'Achmed' merchandise.
Potter Puppet Pals: The Mysterious Ticking Noise
The Potter Puppet Pals direct people through their website just to buy t-shirts
And they don't all have to be funny – in fact, amazing stuff can do just as well…
Coke and Mentos Experiments
These guys even sell their own 'Eepy Coke and Mentos kits', 3D-glasses to view their 3D YouTube videos and a bunch of other merchandise.
You can do this! And it's not like these videos are multi-million pound Hollywood Blockbusters. I bet they were shot and edited in like a couple of hours overall...
Look at this slideshow guide, and see how to make money on YouTube.
That ought to get you started :-]
Return from Make Money on YouTube to Starting a Video Business

Return from Make Money on YouTube to Your Teen Business