Starting a Photography Business
As a Teenager
Starting a Photography Business: The idea
Take photos and sell them as prints or various forms of merchandise. You can also work as a freelancer, taking photos to order like portraits, at weddings or for a news station.
Making Money with Photography
You can charge people to have their photographs taken, edited and printed from events like weddings, trips to a the beach or other tourist-friendly places, or just as a local service.
You could also take photos of specific things like the local countryside or something - or whatever takes your fancy - and sell the best of those pictures to enthusiasts.
What's Involved:
Attract and selling photography services to clients Purchasing, maintaining and learning to use camera equipment and editing software Creatively making the best photos possible Handling client enquiries
Words of Wisdom
Here's a fantastic quick, general introduction to how to get your foot in the door in the photography business.
Here's a brief rundown of what's in this guide:
* How to Become a Photographer in your Spare Time
* Your Next Job in Photography | Freelance Jobs in Photography
Where to Sell Your Photos
How to Become a Photographer in Your Spare Time
There are three main elements to becoming a photographer; the perfect photoshoot, the camera with it's camera equipment, and post-production editing. As with most of this things, the biggest secret to success is getting out there and "practicing". Take photos, try out different cameras and equipments and fiddle around some post-production ideas.
Digital Photography School
When looking for resources to show here, one place that kept coming back again and again was Darren Rowse's Digital Photography School. With over half a million subscribers (yes, you read that correctly), this popular community is packed with tips, tutorials, camera and equipment reviews as well as an active discussion forum. I'd recommend you start with Darren's Beginners Tips here.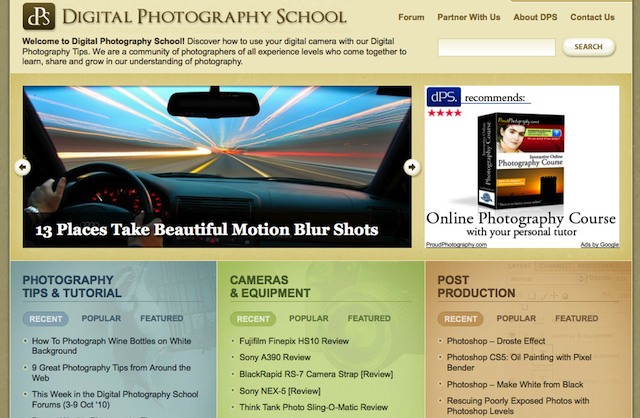 Also, browse this list of the top 100 photography blogs to find other sites you might like.
One you've mastered the basics, try experimenting with different photography techniques and methods; you could follow some of these advanced tutorials and tips.
Choosing the Right Camera
If you haven't already got a camera, I suspect you won't have a necessarily have the biggest budget for an all-singing, all-dancing Digital SLR. You could try going halves with your parents, or borrowing one of theirs or even buy second hand goods to help make the cost of photography lower. If you really run out of ideas, checkout these money saving ideas for your photography. Don't forget, you'll need to fork out for other camera equipment too (tripod, lenses, any prints...)
In terms of choosing a camera, start with a vague idea of what features you want and what budget. You can then go and read reviews (make sure to read both customer and editorial reviews - Amazon's a good place) of different models. You could also follow this buying guide from What Digital Camera.
If you're looking for a quicker way, there's a website called Just Buy This One which uses the data from millions of reviews to make recomendations on what to buy. Checkout their suggested best compact camera.


---
Your Next Job in Photography
If you're looking to find freelance jobs in photography, consider breaking your focus down into one or two different types of photography.
Fashion
Take photos of yourself, your friends and anything else you find to post on your own fashion blog or website, or to sites like Lookbook.nu or Chictopia
Nature
If you live near somewhere especially beautiful with wildlife and scenery that looks simply stunning, you can happily take photos for hundreds of different uses.
Photojournals
Record an event or news with little more than pictures. Living in a happening city, you could take photos of newsworthy events to post on a blog and sell to newspapers.
Portraits
The bedrock of photography. People love having professionally taken and edited photos of them. Make something of it; pamper them with drinks and snacks, get a fashion-concious friend to apply a bit of make up and have a studio (or series of different studios) with backgrounds that show off the person.
Travel
If you're lucky enough to travel much, take photos of places where you go. These make great souvenir materials to sell - try getting in touch with souvenir shops at places where you visited to see if they'll stock merchandise with your photos on them.
Weddings
Who wouldn't want to remember the most important day of their life? Wedding photography is both lucrative and stressful - screw up and it can have big consequences! I'd recommend doing a few other gigs (taking portraits would be a good idea) first to get an idea of how to handle photographing people.
---
Sell Your Photos Online
Use some of these online services to sell your photos online. Watchout for transaction costs and commissions they take on your sales, and read this guide to selling photos online as well.

Whitewall is a site which allows you to display and sell your photos. When ordered, Whitewall then produce and ship the prints to the customer without you lifting a finger.
Photobox is a website which allows you to format your photos into photobooks, calendars, diaries, mugs and other gifts which have high value for a consumer. They have a service called Photobox Gallery which allows you to upload and showcase your own portfolio for other people to buy.
Imagekind allows you not just to sell photos, but other art as well. They've got an interesting feature which allows you to setup a shop on Facebook too so you can take your photos straight to your audience.
Photoshelter is a smart way to create your own stunning photography website without the hassle of learning any sort of code. It handles more than just creating and hosting a website though; it gives you tools to promote your website so you can get traffic and buyers, a system to handle royalty-free purchases of your photos and not to mention dozens of different themes to get you started in as little as five minutes.
Blurb allows you to create books quickly and easily; the perfect way to showcase a large album. Take a look at this selection of their photography book submissions.


---
Planning for Success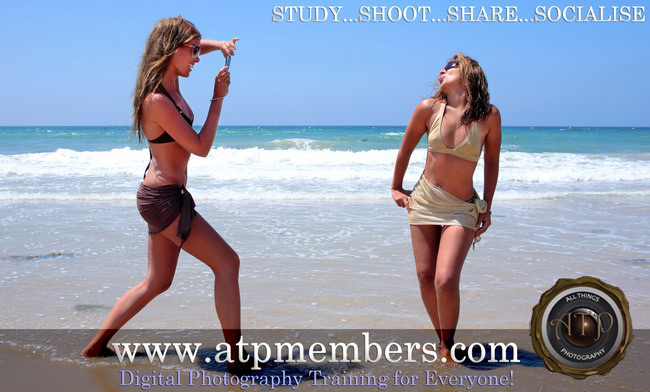 In the ideal world, we'd all have coaches and mentors supporting us with every move with a detailed, step-by-step action plan. Almost all of the resources above are totally free to use, and so they get swamped with users and activity. Forums and blogs aren't necessarily the best place to learn how to become a photographer and start a photography business. Especially with lots of different users, often newbies, all saying different things.
That's why I'd recommend taking a look at Nick Stubbs 'All Things Photography' Membership Site. Nick started out in the 80's in his teens with a basic film SLR. By the age of sixteen, he was working in a camera shop and loving it. Today, he's a highly-qualified award-winning photographer with a passion for teaching others how to become a photographer.
The All Things Photographer Membership website stems from his main website which gets over 300,000 page views a month. The standard website features tips and basic photography tutorials as well as promoting various e-books and courses he runs. What he's done with the membership site is gather together all his courses and e-books, step-by-step video guides typically costing over $100 each, and putting them all in one place.
He doesn't stop there. Over 16-hours of video tutorials and his latest e-book on starting a photography business are supplemented with a tight-knit community of professional and pro-amateur photographers all helping each other out. You get your own profile page for you to share, your own blog and even the chance to display your portfolio publicly to non-members to get exposure and sell photos.
Take a look and see what you think. You'd be missing out not to.
Return from Starting a Photography Business to Your Teen Business