Build a Band Website
How to Build a Band Website in Two Minutes. Your own website is the single most important thing you can have on the web. It's your virtual home and calling card. You should encourage fans to visit it, to see your latest gigs and download your most recent recordings.
The trouble with websites is there is some technical moolah involved in a) getting it up and b) getting it promoted. My suggestion is use these two services to make it as painless as possible.
Wordpress, which started out as a blogging platform, is a piece of software that allows you to create and manage webpages for a website online (you don't have to download anything; you can login via the internet). It has a simple interface and you can add all sorts of plug-ins and add ons to make your site truly customizable and awesome.
Nimbit, the guys I recommend for distributing and promoting your music, have a free Wordpress theme (themes are used to easily customize your Wordpress site) designed by musicians, for musicians. It should be right up your street... and it's free!
To get this setup, you'll need to have a web hosting account (where the files and data for your website are stored) and a domain name (e.g. www.yourawesomeband.com). I came across a service called Pagely which is designed to make this process quick and easy (2 minutes flat to be exact).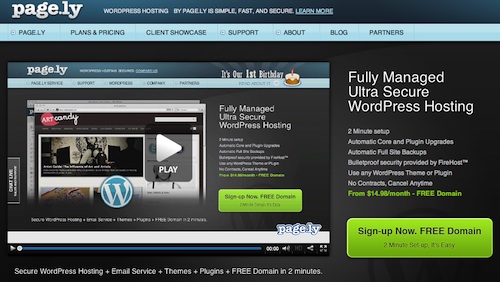 Normally, you'd buy web hosting, and then domain hosting (and map the domain onto your web hosting account via a DNS server), and then upload Wordpress onto your web hosting account. People do it all the time, and there are tutorials,but it's a tad technical. What I like about Pagely though is for their 'Personal Plan', the price (hosting + domain + all setup and ready to go now) is about the same, if not cheaper than everywhere else.
Promote Your Band Website
The biggest thing with a website though is driving your fans to it, and getting new visitors to see it, and buy your stuff. Again, Nimbit is awesome here. Their one-stop messaging service allows you to synchronise email, SMS texts, Facebook and Twitter messages all at once with a whole host of other features. Checkout this demo:
--> Checkout Nimbit Now

Return from Build a Band Website to Your Teen Business