Become a Graphic Designer
Become a Graphic Designer: The Idea
You'll create awesome graphics for other organizations and businesses, selling your time and skills. As a teenager, you'll probably not get a full time 'job'; instead you'll become a freelancer and do work for lots of different clients.
Graphic designers get to be creative, expressive and can earn plenty of money with a regular flow of clients in your spare time.
How You Make Money
You charge your clients on a per hour basis for the amount of time it takes to produce graphics for them. Terms of payments are up to you, but you should generally decide in advance when and how much you're going to be paid before starting any work.
What's Involved?* Finding and selling your services to businesses and organizations
* Working with them to assess what kind of graphics they need
* Producing draft graphics and working with clients for feedback
* Creating final graphics
* Taking payment for graphics and delivering graphics/graphic files via email/hard disk/CD
---
Words of Wisdom
The graphic design industry is a vast space, with lots of different niches for you to conquer. Also, with the cost of graphic design software plummeting and the internet for finding and selling services, creating your own graphic design business has never really been easier.
Different Graphic Design Niches You Could Get Started In
Whilst it's great that almost anyone can get started in the graphics design industry, it also means there's lots of competition. It's a big world out there, so make it smaller. Focus on a specific niche and become really good at that; you'll be able to charge higher prices and possibly get more work than by competing for "everything".
Powerpoint Templates and Themes

Slideshow presentations are used almost universally to help presenters convey key points and ideas. Visually attractive powerpoints with matching themes (matching backgrounds, font and images).
Since you'll be creating templates for slideshow software, you will definitely need a copy of Microsoft's Powerpoint (with Microsoft Office) or Apple's Keynote (with iWork)
Checkout some of these sites:
--> Template Monster (one of the biggest players in the niche)
--> Presentationism: Creating Effective Powerpoint Presentations
How to Create and Apply PowerPoint Templates For Dummies

T-Shirt Design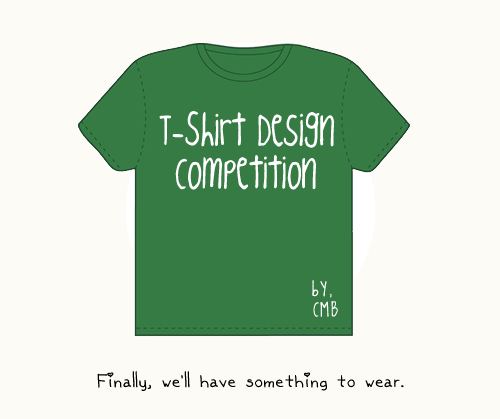 Designing t-shirts to sell or on behalf of other organizations is a creative way of showing your arty skills. The t-shirt business is full of clever designs and ideas.
One of the best places to "get involved" is on Threadless. Threadless is an organization which allows designers to upload their designs onto a website.
Once uploaded, other people vote for the best designs. The most popular designs will get sold in the Threadless shop in Chicago and online - oh, and the designer makes a few hundred/thousand dollars. It's a great community to get involved with.
Also have a look at Emptees for t-shirt design and business tips - another great community with an excellent blog on t-shirt design and t-shirt business.
And this website here has excellent advice on running a t-shirt business. Can't say anything about the paid membership course just yet - full review coming soon!
Book and eBook Covers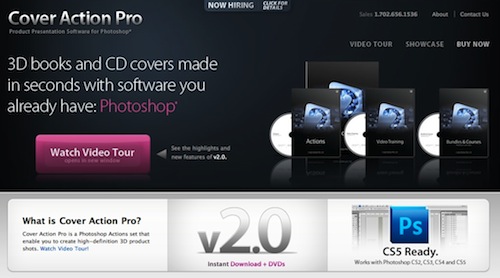 When it comes to actually creating graphics, there's a handful of tools out there which really do the job well. The one which stands out for me (simply because it looks awesome, and that's kinda important in the graphic design world!) is Cover Action Pro.
It works alongside Photoshop to turn 2D cover graphics into 3D all-singing-and-dancing product graphics. It's a bit pricey, but the results look stunning.
Business Cards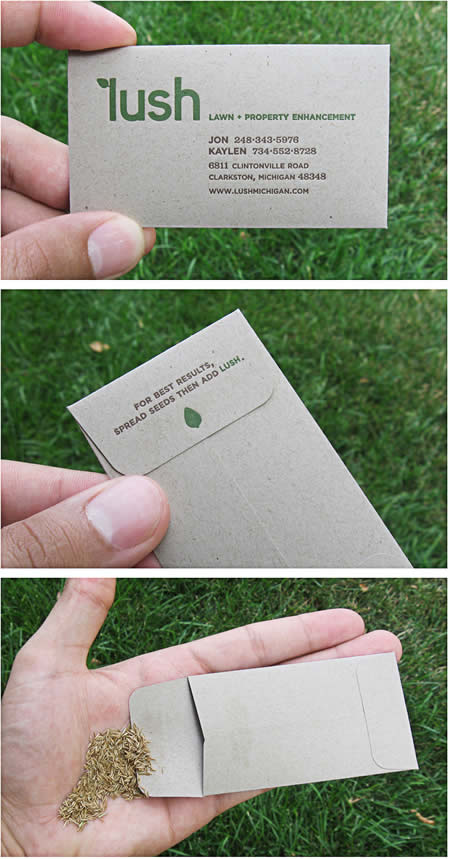 Take a look at some creative business cards and get inspired. A bespoke "custom made-to-order" business card business (bit of a mouthful, eh?) could work really well if you're arty and into making stuff.
Business cards are used to help people follow up on meetings, so the more memorable it is, the better. And they're quite simple to design and produce :-]
Graphic Design Tutorials and Resources
It's pretty cheap and easy to become a graphic designer today. You can pick up some cheap software, use a shared computer and perhaps even get work from friends and family.
The barriers to entry are low. What this means is two things:
1) Getting paid what your worth is hard when thousands of other people are bidding for the same business. The answer is becoming totally ninja with your marketing (more on that later)
2) Lots of people have put out really good, thorough, easy-to-follow tutorials - all you need to do is find them.
So I can start you on this trail with a couple of awesome tutorials websites, forums and blogs...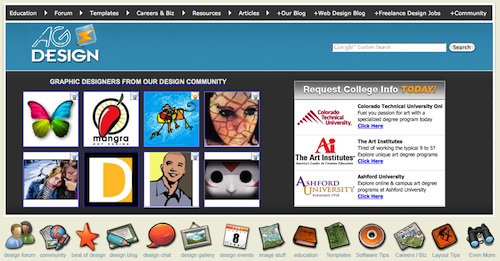 All Graphic Design is one of the webs best resources for professional and pro-amateur designers. Amongst dozens of tutorials, business advice, templates, how-to articles, jobs marketplaces and a community forum. I recommend you start with their graphic design 101 resources.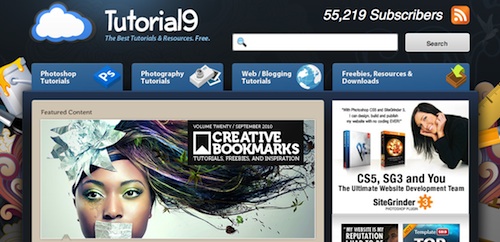 Tutorial 9 is another awesome site with tutorials in using Photoshop, doing Photography and in web design/blogging. Tutorial 9 is part of the Smashing Magazine family which publishes stuff for designers.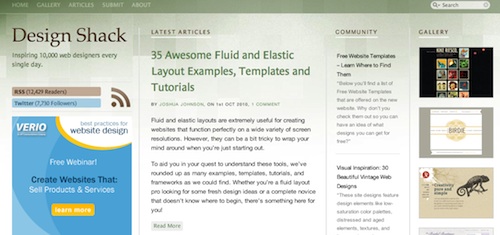 The design shack is another Smashing Magazine work, where designers who can showcase their work. It's a great place to go to get inspired - checkout their gallery.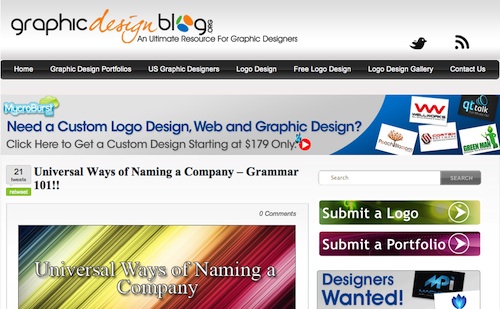 The Graphic Design Blog is a great resource for more ideas, with regular posts featuring lots of different creative ideas.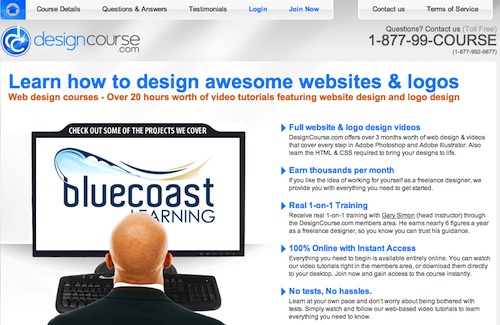 Whilst looking around for a premium design course, I came across Gary Simon and his Graphic Design Course. Whilst it is a paid-membership service, if you're serious about becoming a graphic designer, or would work better with a more focused, all-in-one resource then have a look.
Laptops Used by Graphic Designers
Graphic designers typically have to use powerful computers to run the power-intensive software... so often graphic designers will be heavy Mac users. Mac's typically are high-spec, high-price computers but they do the job to a very high standard. If you're creating lots of graphics, a powerful computer will go a long way. It needn't be Mac, but make sure you're using a good enough computer (perhaps consider a barebones computer and add your own parts, if you want a cheaper computer?)
As a teenager, I would recommend a laptop if you can simply because you can move where you work around much easier. Generally, desktop computers will be more powerful compared to laptops, but souped-up laptops are around if you look and perhaps are prepared to shell out a bit more.
Graphic Design Software
Graphic Design Software is perhaps going to be your biggest hurdle and expense. If it isn't the buying it (or getting a free version) then it'll be the amount of time you devote to figuring out how it works.
If you want really clever, functional software like the Adobe Creative Suite then the chances are it'll cost you a small fortune - however, you'll probably have very few other major 'startup costs' besides the tools and training.
Second hand software used to work quite well, however modern software keys are designed to prevent it from being passed onwards (another way of making more money). It could be pretty frustrating to find out that you can't use your (usually expensive) software that you've already paid for - so double check with sellers before hand.
(Try eBay or Amazon for second hand software)
Consider getting slightly older software. The great thing about technology is it gets updated so often; what's new today is history tomorrow and although the latest and greatest software is probably better – older kit still does the job. Search around for software that's a couple of years old and pick up a bargain. Older software will usually have most of its errors and bugs ironed out too, as well as having the ability to work on older computers.
Companies like Adobe offer student discounts if you're in full time education (as a teenager, pretty likely!). The amounts of these discounts vary, but typically you need to buy direct from the software company (e.g. Adobe.com)
Make sure you look at all the different prices and different features (read reviews too!) but I would recommend looking at Adobe Photoshop, Adobe Illustrator and possibly Adobe Dreamweaver (if you want to design websites).
Selling Graphic Materials You've Made
This is just one idea you could try...
Register to join VistaPrint's Reseller program where you can get dozens of different goods made to order and shipped straight to your customer (without their branding).
For a small one-off registration fee, and a commitment to at least 30 separate orders each year, you could easily make a four-figure sum if you work at it.
But because VistaPrint works with pretty general, mass market products you'll also be competing for business with companies like VistaPrint, other online suppliers, local printers and graphic designers.
If you've got a clear marketing strategy, then the VistaPrint Reseller program could be well worth the effort.
---
It's all well and good being an awesome graphic designer, but if you can't market yourself well and actually get paying clients, then the whole objective is pretty useless. You need to be able to get a steady stream of businesses and organizations asking you for work.
First, take a read through this guide on finding freelance work.

Return from Become a Graphic Designer to Your Teen Business